Guys, if you ever come across this woman on Tinder, swipe right!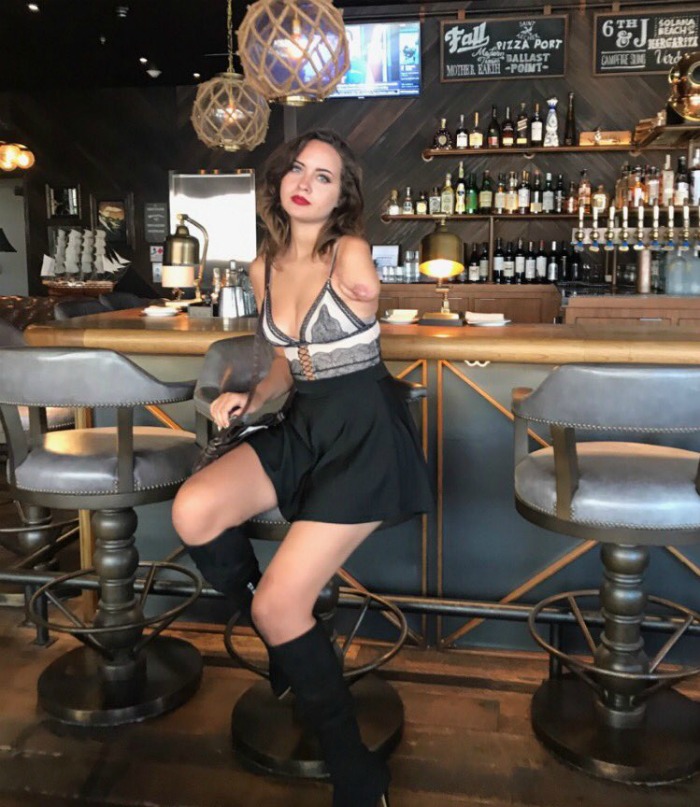 twitter
Lauren, 21, lost her left arm in a moped accident. But that didn't stop her from making her dating profile an A-game. As of now, we think, she has the perfect, most hilarious Tinder bio out there.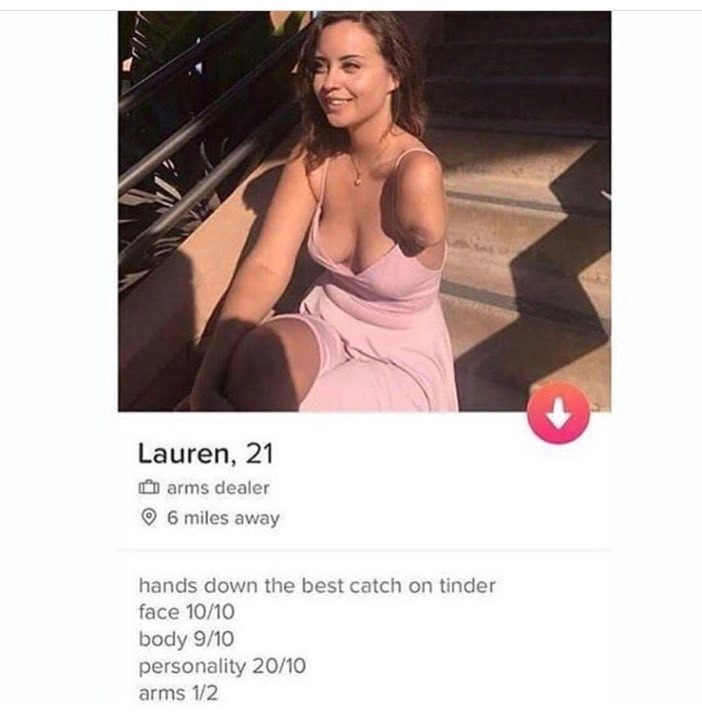 twitter
Pictured in a pretty pink dress, Lauren's Tinder bio has everyone talking. She describes herself as an 'arms dealer' and 'hands down the best catch on tinder'.
Even her puns are A-level!
Lauren's a star on Twitter with guys wanting her left, right, and centre!