Like true BFFs, China and Pakistan renewed their vows of friendship yesterday.
Chinese Vice Premier Wang Yang, the "special guest" at Pakistan's Independence Day celebration, said on Monday that the two countries have always stood by each other and their friendship was "stronger than steel".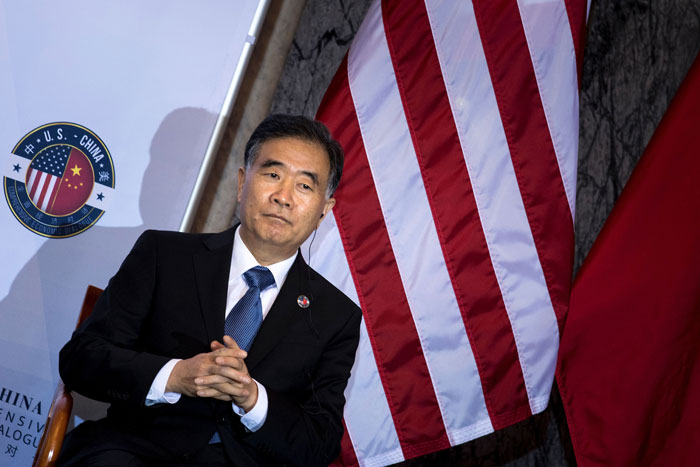 AFP
Wang, a member of the Politburo of the Central Committee of China's ruling Communist Party, is among the country's top leaders. He arrived in Islamabad on Sunday on a two-day visit.
Addressing the Independence Day ceremony in Islamabad, he said China stands with Pakistan in its efforts to achieve progress and development.
"China and Pakistan have always stood by each other in difficult times and their friendship will stand the test of time and grow with coming generations," he said, with Pakistan President Mamnoon Hussain and Prime Minister Shahid Khaqan Abbasi by his side.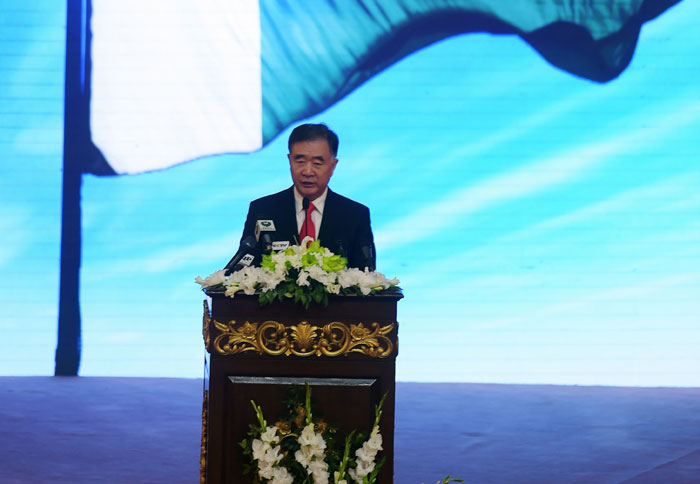 AFP
"Our friendship is stronger than steel [and] sweeter than honey," he said.
Wang is accompanying a high-level Chinese delegation and expected to sign a few bilateral agreements. He is also expected to inaugurate projects related to the $50 billion China-Pakistan Economic Corridor — a part of the One Belt, One Road (OBOR) initiative which passes through Pakistan-occupied Kashmir.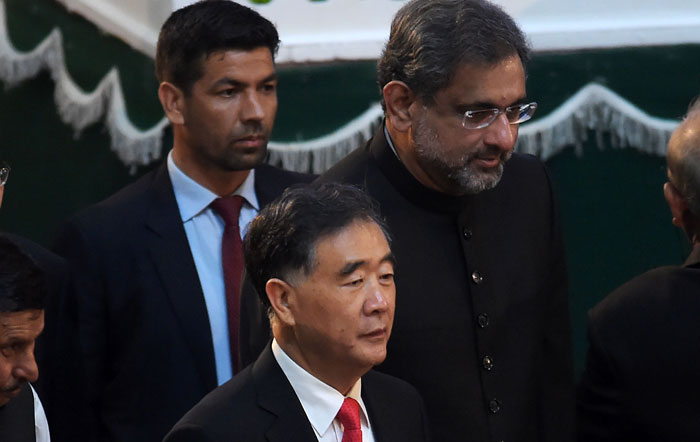 AFP
Wang said Pakistan is an important partner in the OBOR initiative and China wants to strengthen its multi-dimensional strategic cooperation with Islamabad. He also said that China would support Pakistan's efforts to pursue the fight against terrorism as per its national interest.